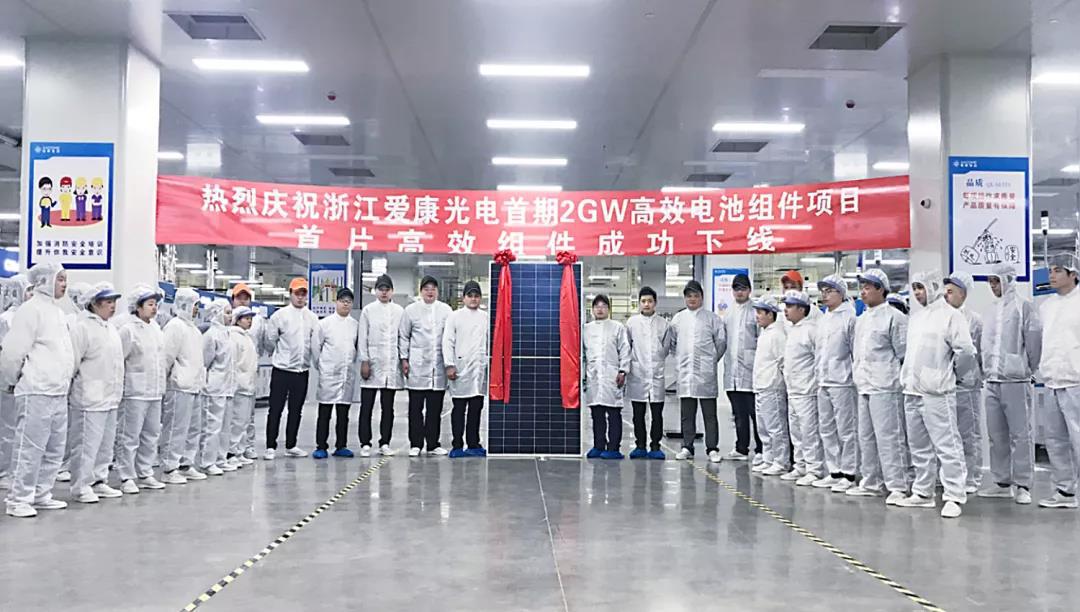 On April 23, the first phase of 2GW high-efficiency battery and module project of Ikang Technology in Zhejiang Changxing Photovoltaic cell and module production base successfully rolled off the production line. It is reported that the first module uses 158.75mm battery, superposition half piece, 9BB technology, the power of the module up to 415W, conversion efficiency up to 20.6%, 156 pieces (78 version) power up to 445W.
Macro rita as icahn changxing production base of photovoltaic components manufacturing intelligent equipment complete solutions provider, according to customer's requirements, building smart workshop, production lines all adopt advanced automation, intelligent, digital equipment, the whole layout of production line in the industry in a leading level, the overall production efficiency than traditional line increase of 20%. At the same time, combined with the characteristics of the current cell size, strong compatibility is also one of the highlights of HORAD development and design. The production equipment provided for Ikang can be compatible with 158.75mm, 161mm, 162mm and 166mm and other large size battery specifications, with half, double-sided, double glass, imbrage, multi-main grid, heterojunction and other efficient solar module production capacity.
Thanks to the trust and choice of customers, HORAD has always focused on the research and development and manufacturing of photovoltaic module intelligent equipment, and continues to improve the automation and refinement of production and manufacturing.