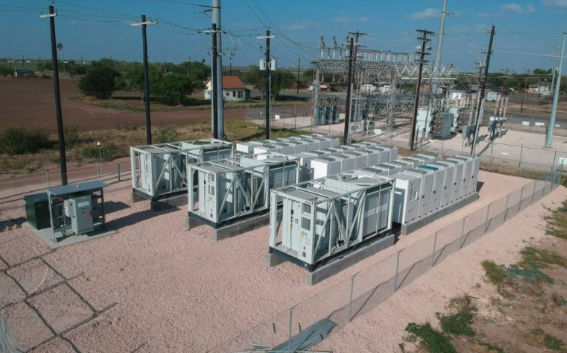 The group, focused on investments in sustainable infrastructure, announced this morning (15 November) that its SUSI Partners Energy Transition Fund (SETF) will develop the plants, in the metropolitan area of Chile's capital city Santiago, with locally-headquartered developer BIWO.
The hybrid solar PV and battery plants in Chile will have a combined PV generation capacity of 232MWp while the pair will feature "up to" 900MWh of battery energy storage system (BESS) resources across the two sites.
Construction is due to begin in 2025, and the development agreement continues a working relationship between SUSI Partners and BIWO that has seen the Swiss fund manager and the developer secure financing for a portfolio of distributed solar assets. That deal marked SUSI's entry into the Latin American market.
BIWO's leadership team has put 4,000MW of wind, solar and storage assets into operation globally, about a quarter of which is in Chile. The company's website claims it has just over 800MW of projects currently in development, listed as 594MW of solar PV, 117MW of wind projects and 100MW of battery storage.
As with the projects included in that prior deal between the pair, the newly announced power plants are located close to electricity demand centres and offer better conditions for brokering off-take deals, as well as being at reduced risk of curtailment.
That risk of curtailment is certainly real in Chile – a national renewable energy association, ACERA, found earlier this year that 735GWh of renewable energy generation was curtailed from injecting power to the grid during the first five months of 2023.
It has been among factors creating a rapidly emerging market for energy storage in the country, with solar PV developers in particular seeking to add BESS to their assets. As reported by Energy-Storage.news, more than 2GWh of such projects were proposed or announced in September alone.
(The above content is reproduced from pv-tech,By Andy Colthorpe)
Disclaimer: This website reproduces information from cooperative media, institutions or other websites. The publication of this article for the purpose of transmitting more information,and it does not imply endorsement of its views or confirmation of the authenticity of the content. All information on this website is for reference only and can't be used as the basis for transactions or services. If there are any infringement or other issues in the content of this website, please notify it in time, then this website will be promptly modified or deleted. Anyone who logs in to this website in any way, or directly or indirectly uses the information on this website shall be deemed to have voluntarily accepted the binding of this website statement.