On 13, Sep.2023, local time, at USA PV Exhibition RE+, HORAD and SolarLink, a local PV upstart, officially reached an agreement on the purchase of 3GW module turnkey line equipment in SolarLink Nevada base.
Mr. Liu Young, Chairman of SolarLink Group, and Mr. Liao Manyuan, Chairman of HORAD, Mr. Yuan Maolin, Overseas Sales Director of HORAD, and both teams witnessed the signing ceremony together.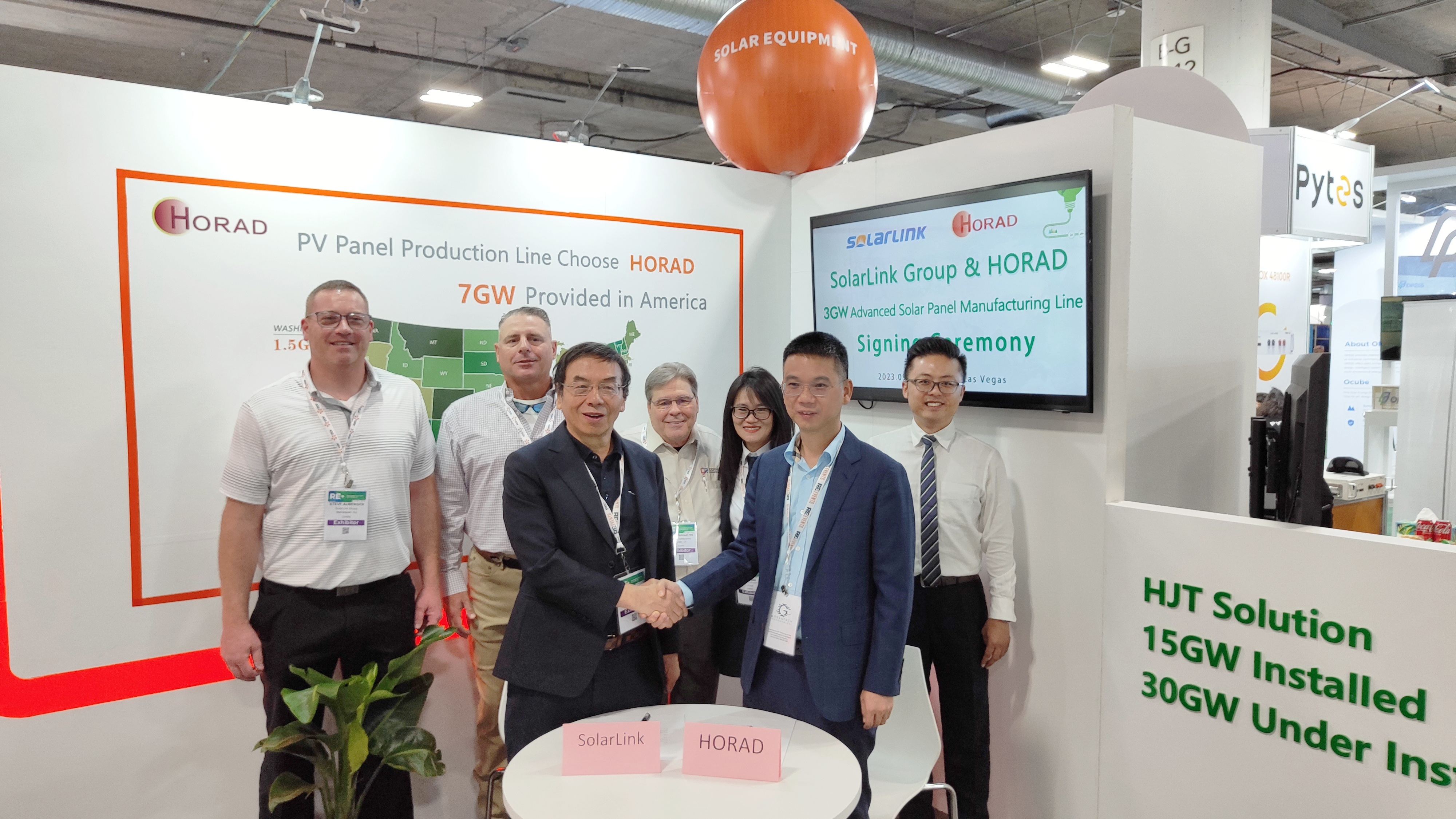 Based on the agreement, HORAD will deliver fully automatic PV module equipment that more in line with American certification standards, customized high-end PV packaging equipment with guaranteed services to SolarLink in Nevada Base.
Mr. Liao Manyuan, Chairman of HORAD said, as a senior manufacturer of advanced packaging equipment for PV back-end filed, HORAD shows appreciation to SolarLink for choosing HORAD as their 3GW project manufacturer. This is another big step forward in the US PV market with GW order, following the delivery module intelligent turnkey production line to SILFAB Washington base, Canadian Solar Dallas base and SEG Houston base. Thanks to receive the recognition and support of the US PV industry. With expanding our global layout, HORAD achieves more and more support of American local customers. As the first PV equipment manufacturer to own its branch, technical service center, and CNC processing center in America, HORAD can provide quick respond, more detailed local service to guarantee efficient operation for our American local customers.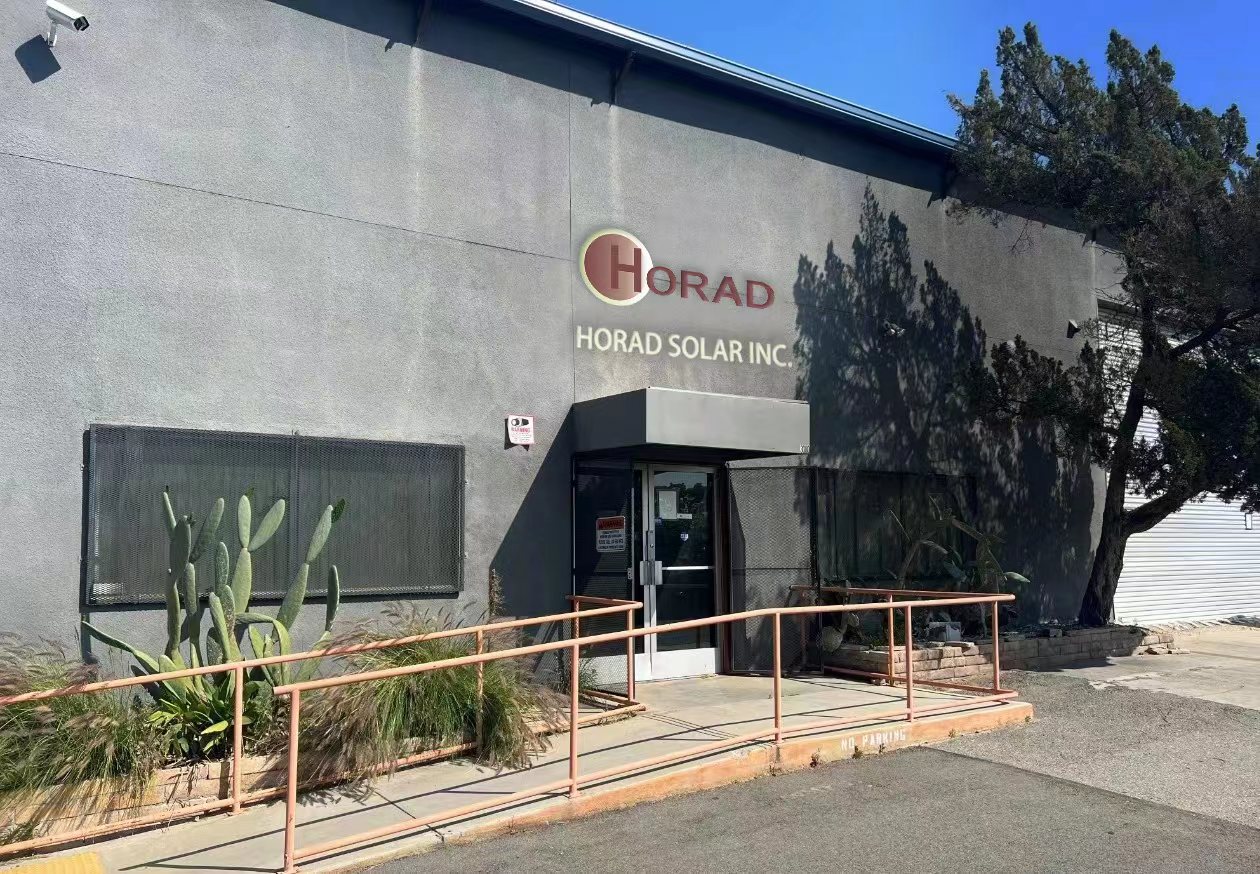 Mr.Liu Young , Chairman of SolarLink, stressed that, since the passage of the U.S.IRA, different forms of legislation have come into effect to further encourage the US domestic manufacturing. This is why SolarLink chose to start with PV to further explore the possibilities of the US PV market. In the PV industry, high-quality and efficient photovoltaic module production cannot be separated from the robust layout of the production base, the supplier's stable quality and excellent service are two of the most important points to us, and HORAD, just the one we are looking forward to working together. We will cooperate to begin the delivery of solar module assembled in Nevada as early as the first quarter of 2024.