On September 12, 2023, the United States International Solar Expo (RE+) opened grandly at the Venetian Convention and Exhibition Center in Las Vegas. The exhibition was organized by the Solar Energy Industry Association (SEIA) and the Smart Power Alliance (SEPA), and its predecessor was the prestigious SPI in the US energy industry. It is not only the largest solar energy professional exhibition and trade fair in North America, but also the most influential international exhibition in the solar industry worldwide.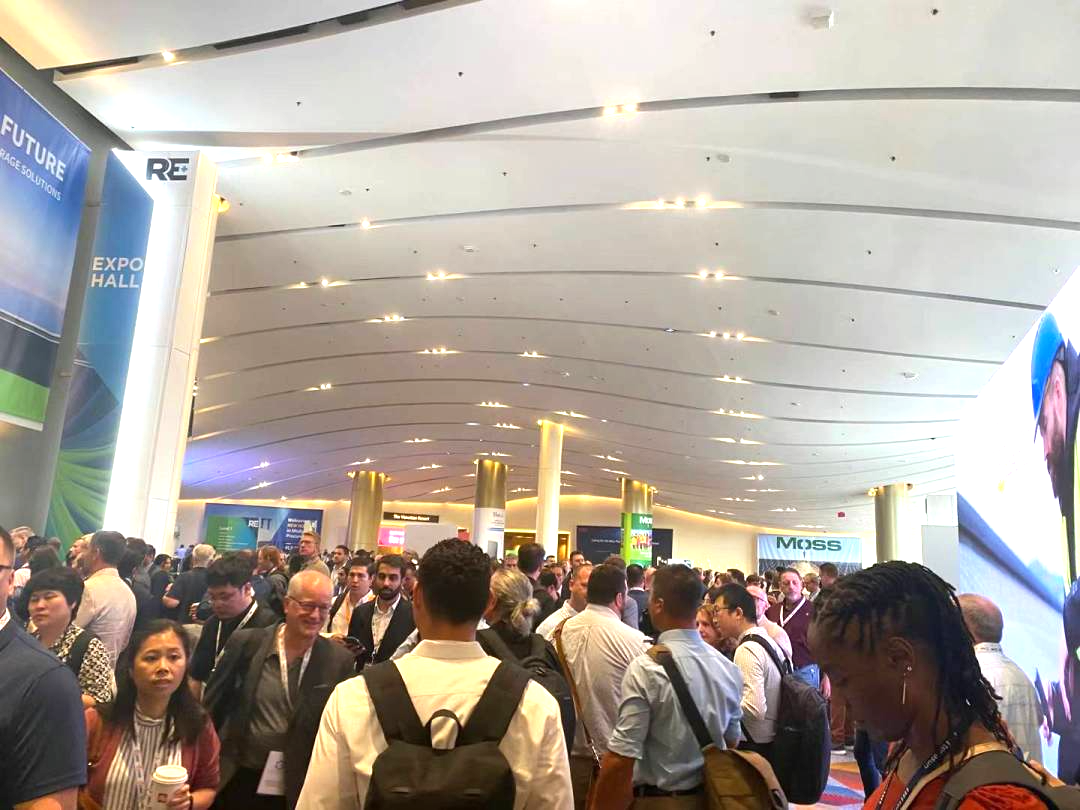 According to reports from SEIA and Wood Mackenzie, the US solar industry grew by 43% in 2020, with an installed capacity of 19.2GW. In the first quarter of 2021, an additional 5GW of capacity was added, setting a new quarterly record. It is expected that the solar energy investment policy will drive industry growth in the next three years, with the goal of reaching a total installed and installed capacity of 250GW by the end of 2026. Since the passage of the Inflation Reduction Act (IRA) in the United States, different forms of legislation have come into effect to further encourage domestic manufacturing in the United States.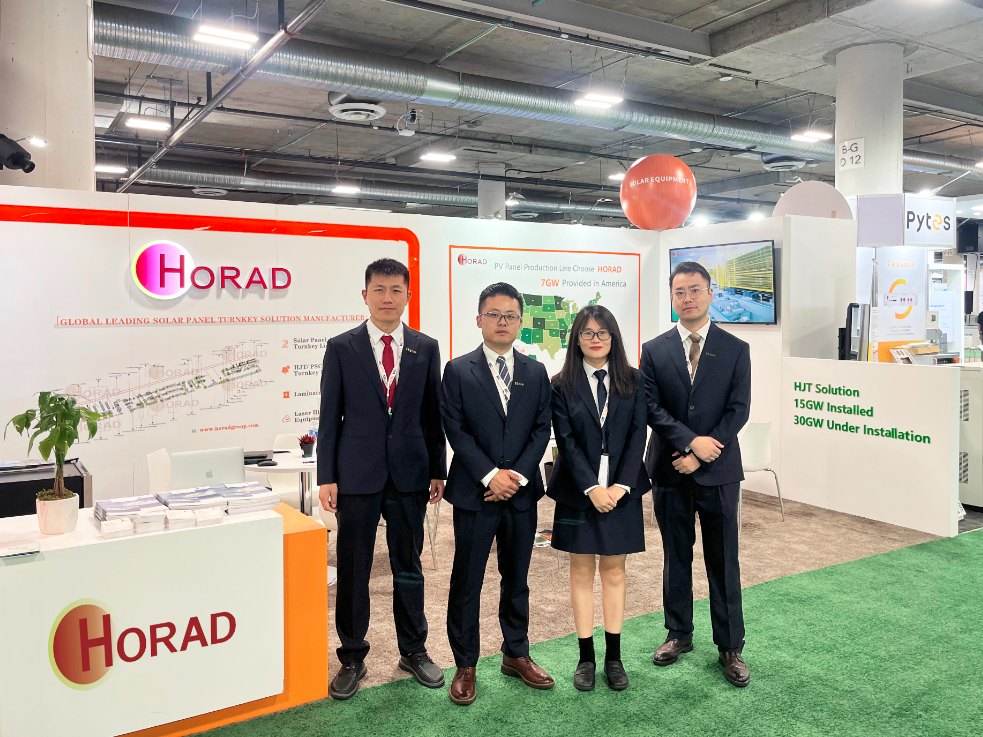 At this exhibition, Horad's photovoltaic intelligent equipment full line solution attracted much attention and was highly favored by on-site merchants and customers, receiving numerous inquiries. The on-site overseas sales professionals of Horad actively share with customers the advantages of Horad's global projects and overall solutions.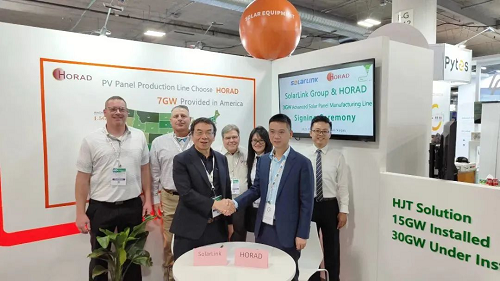 During this period, Horad officially signed a procurement agreement for the entire line of 3GW module intelligent manufacturing equipment at its Nevada base in the United States, in collaboration with SolarLink, a local photovoltaic upstart in the United States. Horad has stable quality and high-quality service on the photovoltaic equipment track, providing customers with high-quality and efficient photovoltaic module protection.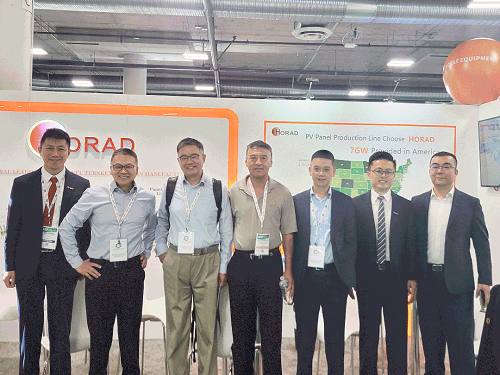 As a leading global manufacturer of photovoltaic intelligent equipment integration solutions, Horad has provided various intelligent equipment integration solutions for the photovoltaic energy market in the United States at this exhibition, further demonstrating Horad's commitment to providing more efficient and comprehensive photovoltaic intelligent equipment integration solutions for global customers.
Horad is committed to global layout, and we are the first photovoltaic equipment factory to establish a branch, technical service center, and CNC processing center in the United States, which can quickly respond to the needs of local customers in the United States. To enhance the quality and efficiency of international business services and empower customers to expand their global business.
On the one hand, Horad Overseas has a group of local engineers responsible for installation, debugging, and after-sales services related to global supporting services. On the other hand, with project delivery covering 21 countries worldwide, Horad has established a global service and project control system, proficient in European and American equipment electrical standards, familiar with labor and finance in Europe and America Taxes, laws, safety regulations, and environmental policies, and product design meets European CE/US UL standards.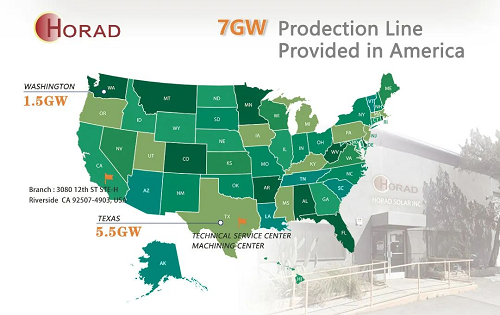 HORAD SOLARINC
308012TH ST STE H RIVERSIDE CA 92507-4903 USA
Looking forward to the future, Horad will continuously improve its technological innovation capabilities, provide customers with reliable, efficient, and comprehensive photovoltaic intelligent equipment solutions, and assist in achieving global energy transformation and carbon neutrality goals!